COVID-19 aLERT
EFFECTIVE MARCH 17, THE CENTER WILL BE temporarily CLOSED. THIS IS IN COMPLIANCE WITH THE HEALTH DEPARTMENT AND ALIGNS WITH OTHER PRESCHOOLS IN THE AREA. When we get the okay to open, we'll let you know.
Our center
The Children's Center is a mission of the Clayton Valley Presbyterian Church and located on the church's grounds. We provide wholesome learning and a growing environment enriched with Christian Values. We are a year-round center with the focus of kindergarten-readiness for children ages two through four. It is governed by the Children's Board consisting of both church and parent members. The Board reports to the Session of the Presbyterian Church which bears final responsibility for the Children's Center.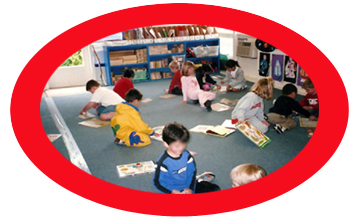 The Children's Center is open to all children, regardless of race, color, national, origin, ancestry, or religion, for all activities and programs offered at the Children
's Center.
We emphasize social, emotional, physical, and cognitive development. We incorporate music, art, math, reading, fine and gross motor activities in our daily curriculum.

It is our belief that all experiences at our Center encourage growth, development and self-confidence in children. We foster the children in a nurturing community and encourage sharing and self responsibility.
Our wonderful staff presents a 100-combined-years of experience. The Children's Center director, teachers, and support staff work as a team. We have mutual goals that have been predetermined and carefully stated for each age level.