Congregational Life
How good and pleasant it is when God's people live together in unity!
Psalm 133:1
We invite you after worship on Sunday mornings to share and enjoy beverages and snacks for adults and children. In warm weather, Sunday coffee is often served outside under the arbor. In winter, we meet in the warmth of the Fellowship Hall. You also are invited to join us in celebrating birthdays and special anniversaries, along with holiday treats throughout the year.
Don't be surprised to find yourself developing new friendships as you join in fellowship!
There are a variety of activities throughout the year that are shared by our congregation with the community. Some of these include a summertime ice cream social, Oktoberfest, and a progressive dinner during the Advent season.
Refer to the Calendar for the upcoming current events.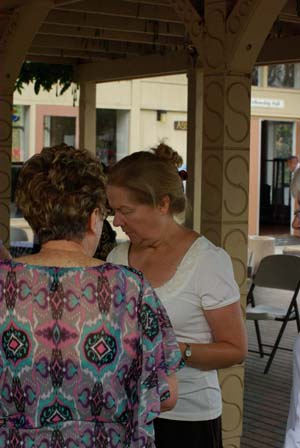 We celebrate special events.