LITTLE DRESSES FOR HAITI
"Dress a Girl Around the World" is a program that provides simple dresses for girls in the U.S. and other countries. Having a nice dress provides these young girls with dignity and a sense of pride. It also lets predatory adults know that these girls are well cared for by others and keeps them out of harm's way and the human trafficking rings. The simple dresses are easy to sew and inexpensive since they are made out of pillowcases or T-shirts.

This mission continues, through the efforts and grace of our sewers, to send simple, colorful little dresses with a new pair of color-coordinated panties in the pocket to little girls around the world. One of our parishoners has single-handedly made well over 100 dresses, and the most recent group went with a medical mission team to the Philippines. There is still time to make more dresses to include in a shipment going to Panama; the pattern and directions are available in a folder on the counter in the church's Fireside Room.
Completed dresses can be left in the Godly Play/Choir room for Kathleen Krentz. We partner with Christ the King Church, which has so far sent over 11,000 little dresses around the world through various mission teams, including through a group of Catholic nuns to North Korea. Not only do the dresses provide much-needed clothing, but children dressed in clean, attractive clothing are statistically much less likely to be taken from the streets by sex traffickers. The dresses are easy to cut out and assemble and a great way to use child-friendly fabric leftovers!
If you have a spare hour, you can make a dress! If you need more information or a template, please contact Kathleen Krentz at 935-5595 or katleen.krentz@krentz.biz
Little Dresses on Two Little Girls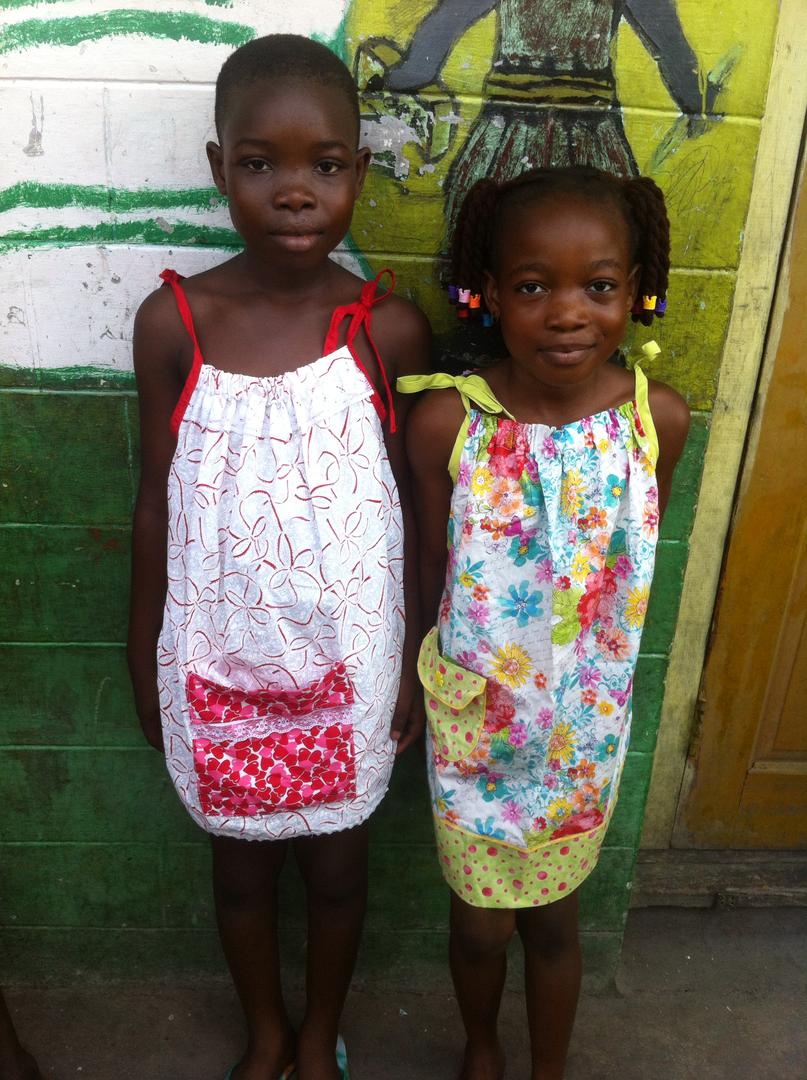 Sagrada Family with the Little Dresses